E-bike tips: What is the difference between pedal-assist and throttle?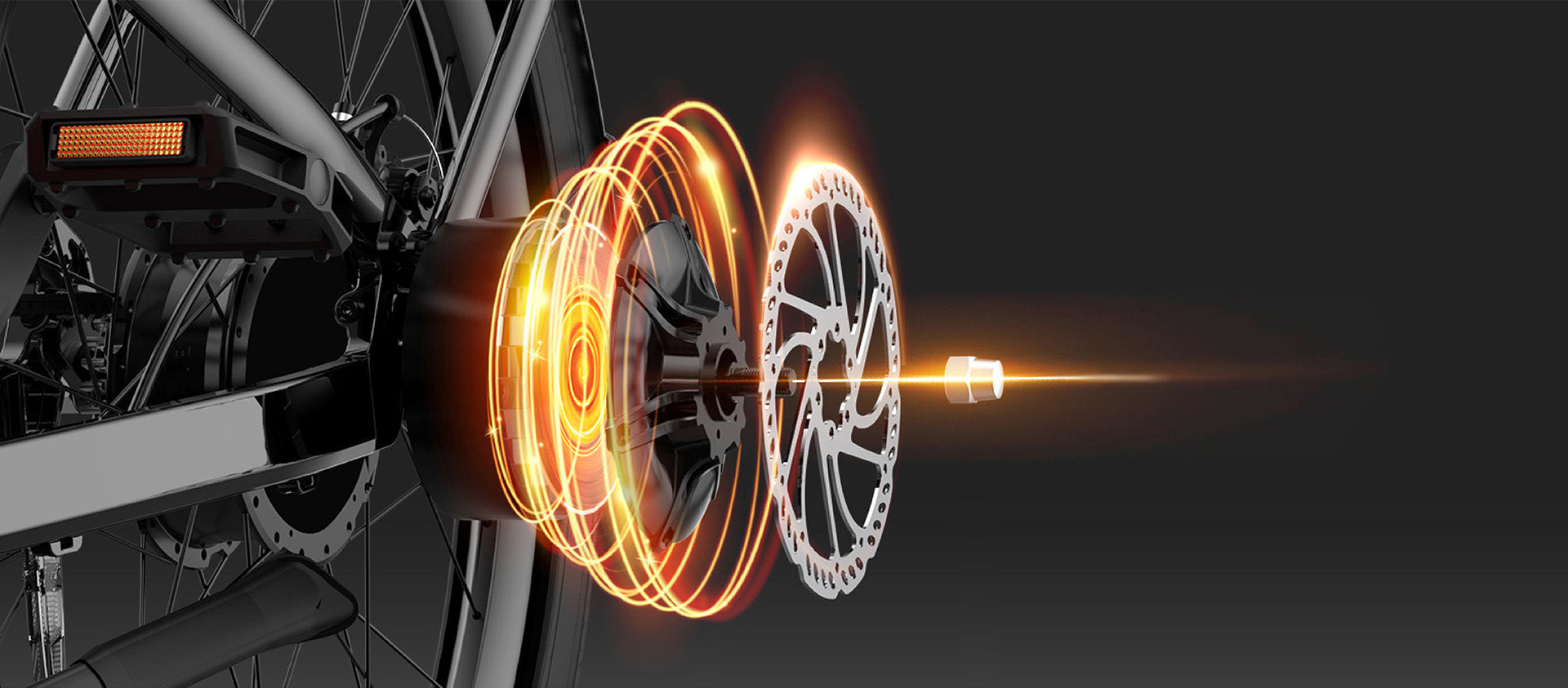 Whether you're new to e-bikes or are just doing your research on e-bike features, you've come to the right place.
An e-bike, or an electric bike, is simply a battery-powered bicycle that can be pedal-driven with some help from an electric motor. An e-bike's electric motor not only makes it easier to pedal uphill but can also make the ride much faster and reduce the burden on the rider.
However, there are different types of motorized assistance for your electric bicycle: pedal assist and throttle. So before buying an e-bike, it's essential to understand the difference between the pedal assist and throttle functions. In this article, we will explain what each of these functions do, which one is better for you and your riding style, and which ones are available in different types of e-bikes.
What is pedal assist on an e-bike?
A pedal-assist bike uses an electric motor to boost your pedaling power. This function is meant to help you travel faster and reduce the burden of riding uphill while still pedaling.
To get this boost, you don't have to push the throttle. Instead, you enable this riding mode on the e-bike and it will assist automatically as you pedal, which means you can pedal for longer without getting tired.
As the name implies, the pedal-assist feature is engaged as you pedal. In other words, you must do some of the work and the motor assists you with the rest. This is different from the throttle, which will accelerate without any pedaling.
What is throttle on an e-bike?
An e-bike's throttle function allows you to speed up and ride without pedaling.
Using your thumb, you can simply increase or decrease the acceleration of the electric motor with the throttle knob. This feature does not require any further effort on your part, and is similar to an electric scooter or motorcycle throttle.
The throttle function is particularly helpful when riding up steep hills, or if you simply want to take a break from pedaling and relax as you coast along the path.
How are pedal-assist and throttle different?
Although both e-bike features (pedal-assist and throttle) are designed to make riding more accessible and more enjoyable, the main difference is the amount of effort required to ride.
Pedal-assist is helpful if you still want to pedal throughout the bike ride, and still prefer to exercise during the ride. Many models of e-bike also allow you to adjust the amount of assistance you receive from the motor while pedaling.
When using the throttle, you simply need to push a button and ride away into the sunset. This provides the rider with granular control of their speed, and can be used in tandem with pedal-assist or standard riding modes (with no pedal-assist).
Some e-bikes, like the NIU BQi-C3 Pro, offer both pedal-assist and throttle riding options so you can choose whichever suits your needs at any given time.
When should you use throttle or pedal-assist?
Pedal-assist is ideal when you still want to use your e-bike for exercise, but need a little extra speed or a boost to get you through hilly terrain. While you are still pedaling, it can turn an exhausting hill climb into a breeze. 
Pedal-assist will also let you travel longer, as the motor power is primarily a complement to your pedaling and not fully replacing it, compared to the throttle.
Meanwhile, the throttle function will let you instantly accelerate and ride without any pedaling. This is particularly helpful for individuals with mobility issues, or those who simply need to take a break from pedaling. This means reducing fatigue after a long ride or when taking on steep hills.
Both are great options for commuters, leisure riders, or anyone who just needs some extra pep while cruising along!
The good news is that some e-bikes, including the BQi-C3 Pro, do not force you to choose and include both riding modes on the e-bike, with the ability to switch back and forth seamlessly.
E-bike classifications
Before buying an e-bike, ensure you are familiar with local bike laws. In some areas, e-bikes may be treated differently than a standard bicycle. In the US, for example, e-bikes can fall under different classes, which may determine where or when it is legal to ride.
The pedal-assist and throttle functions also influence how e-bikes are classified in the US:
Class 2: Throttle-assisted with a max speed of 20mph
Class 3: Pedal-assist only with a max (assisted) speed of 28mph
Thankfully, NIU's city commuter e-bike supports both of these classifications so you can vary your ride based on your environment and local riding regulations.
Conclusion
An e-bike can make riding more enjoyable and more accessible, especially if you have to ride up a hill or travel long distances. But there are two different types of e-bike motor assistance, each with its advantages.
Each function, pedal-assist or throttle, can be suited to different riding styles that you should consider when thinking about your own purchase. Alternatively, you can also consider an e-bike that offers both functions built-in to provide the best of both worlds.
Lastly, be sure to research which classifications of e-bike are road legal in your area, or consider options like the BQi-C3 Pro that are compatible for all types of urban riding.
---