Free KQi1 Sport Kick Scooter
50% rebate on your BQi-C3 Pro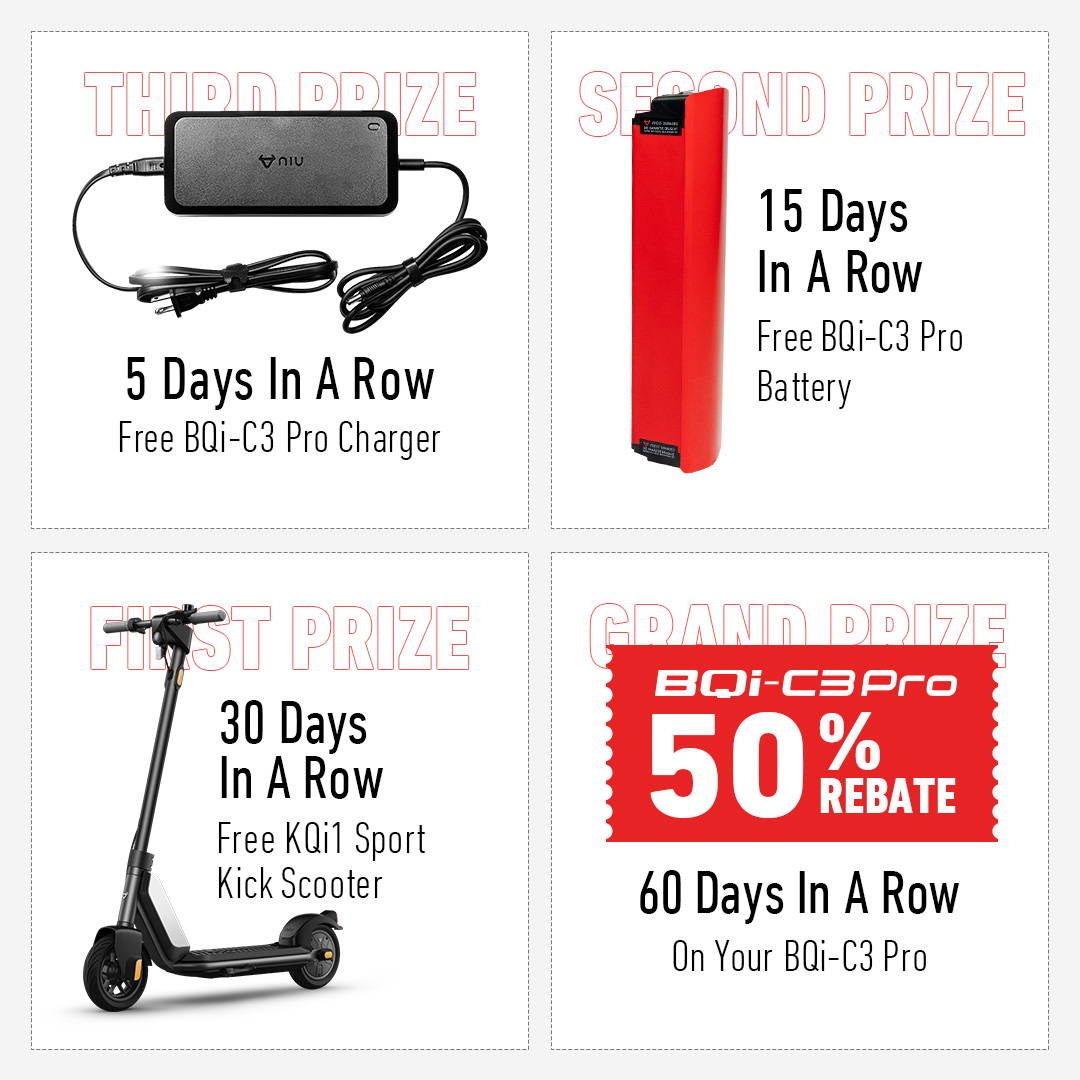 1. Purchase a BQi-C3 Pro from shop.niu.com or shopca.niu.com
2. Ride your new e-bike every day
3. Take a picture somewhere along the route. The picture MUST include you, your bike, and show some of the surroundings.
4. Post it to your Instagram feed (not Stories!) with the hashtag #NIU60DayChallenge
5. Win prizes!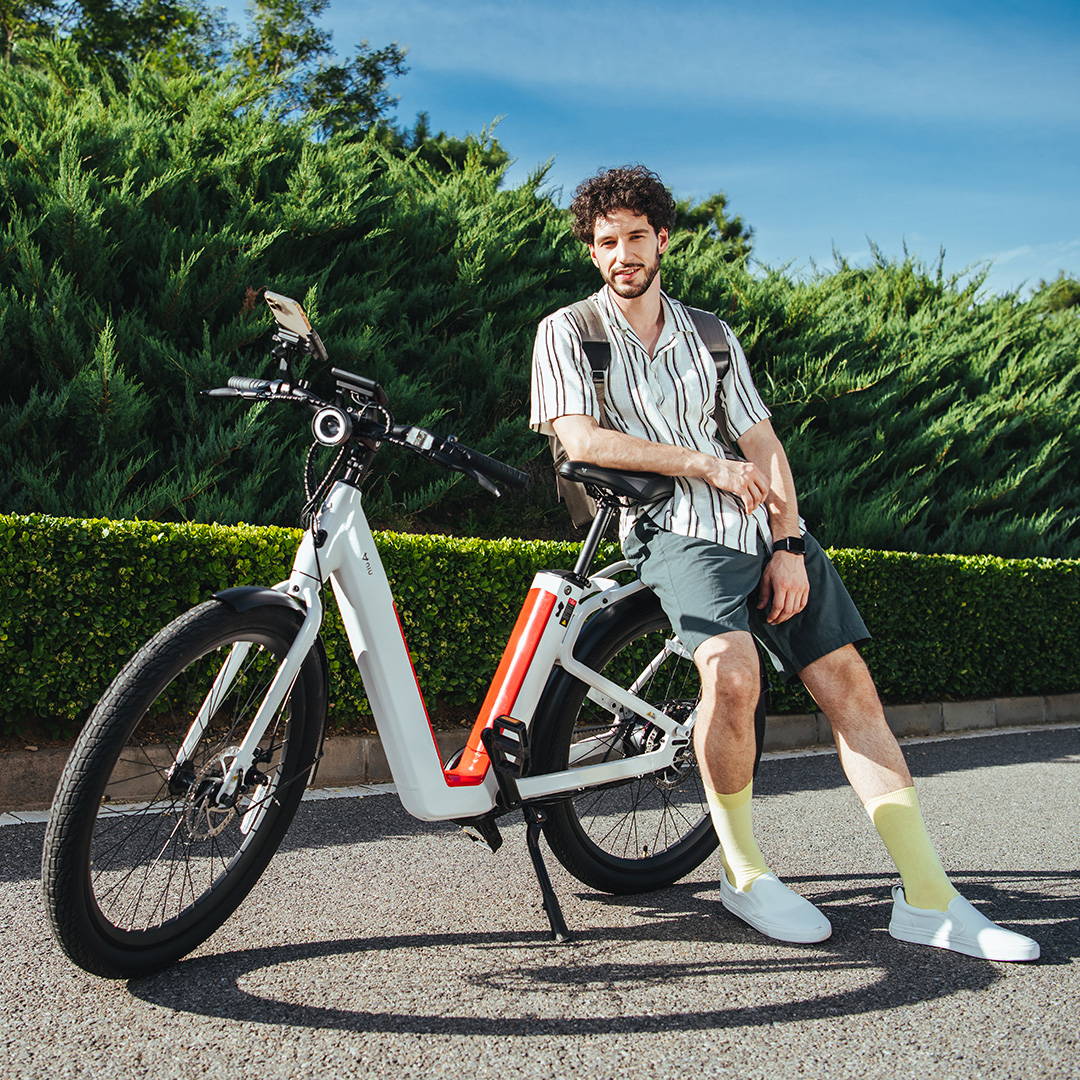 Your daily picture must include you, your BQi-C3 Pro, and a new backdrop in the frame. Please pick a different place for your photo everyday (so your followers dont get bored!)
Your posts MUST be consecutive. However, we know life happens, so for those of your chasing the grand prize, you will earn a mulligan (1 missed day) for every 21 days of consecutive posting.
You can only win 1 prize AND if you choose to attempt the next tier and fail, you forfeit your lower tier prize.
Example:If Jack successfully completes 15 days of riding and posting and decides to stop, he can contact NIU for his free battery. However, if he decides to continue, he must successfully complete Tier 3 (30 days in a row) in order to win the kick scooter. If he only rides for 20 days in a row before stopping, he doesn't win anything.